Funny Notes Left For The Delivery Guy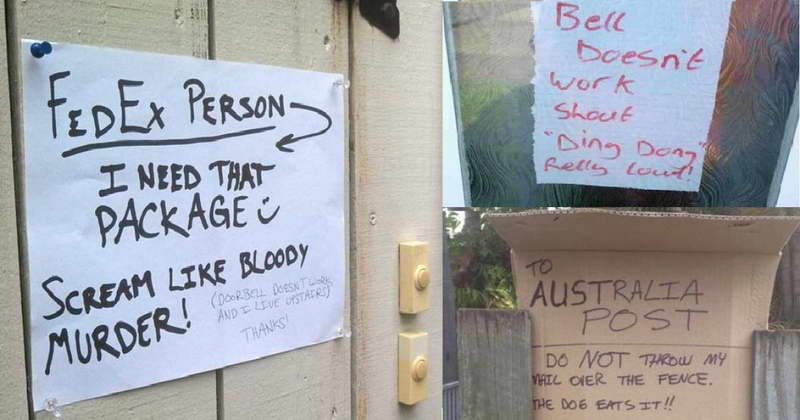 If you have ever waited for a package to be delivered to you, you probably know the excitement that people feel when this happens. However, that excitement is also mired in fear since there is a chance, albeit small, that your package will not be delivered to you and something horrible will happen to it. And when that happens, you cant do anything besides feeling disappointed and blaming your luck. However, people have learned through the years, and they will go to any extent to make sure that their packages are delivered properly.
Take a look at these top funny notes that people left for the delivery guy to ensure that their packages will arrive properly on time.
1 Its Hilarious
2 ShoutDing Dong
3 Delivery on the back porch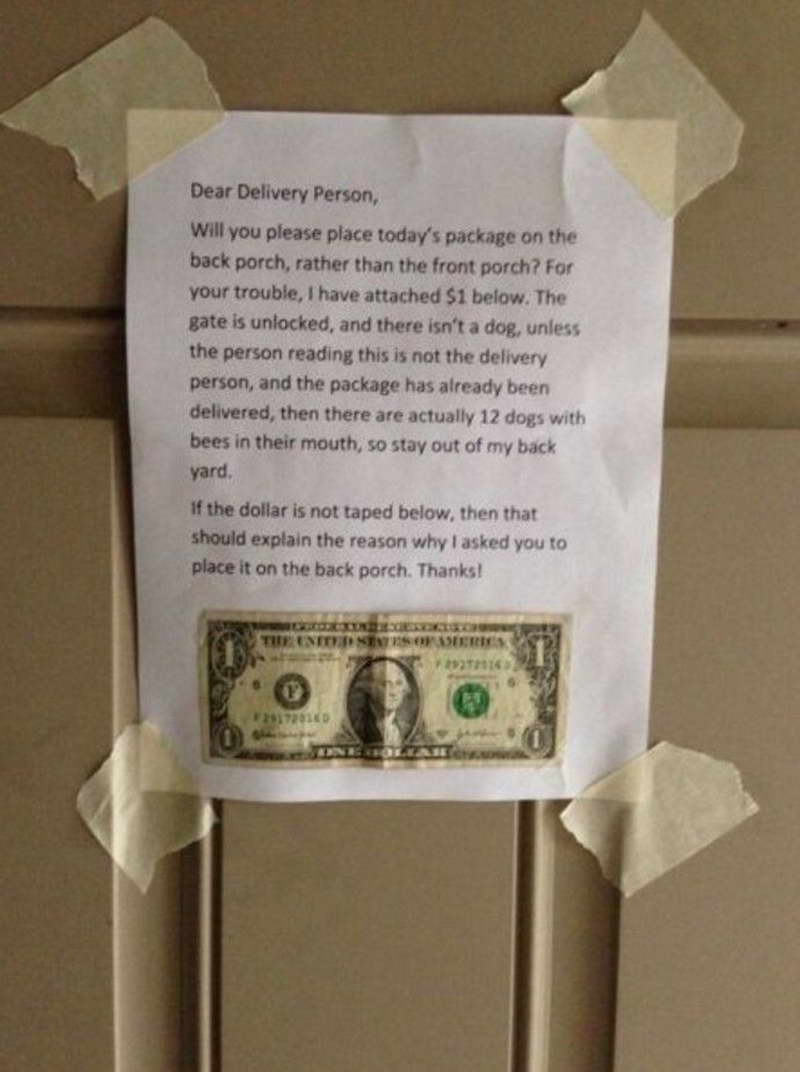 4 Dog eats them
5 Cleaver Husband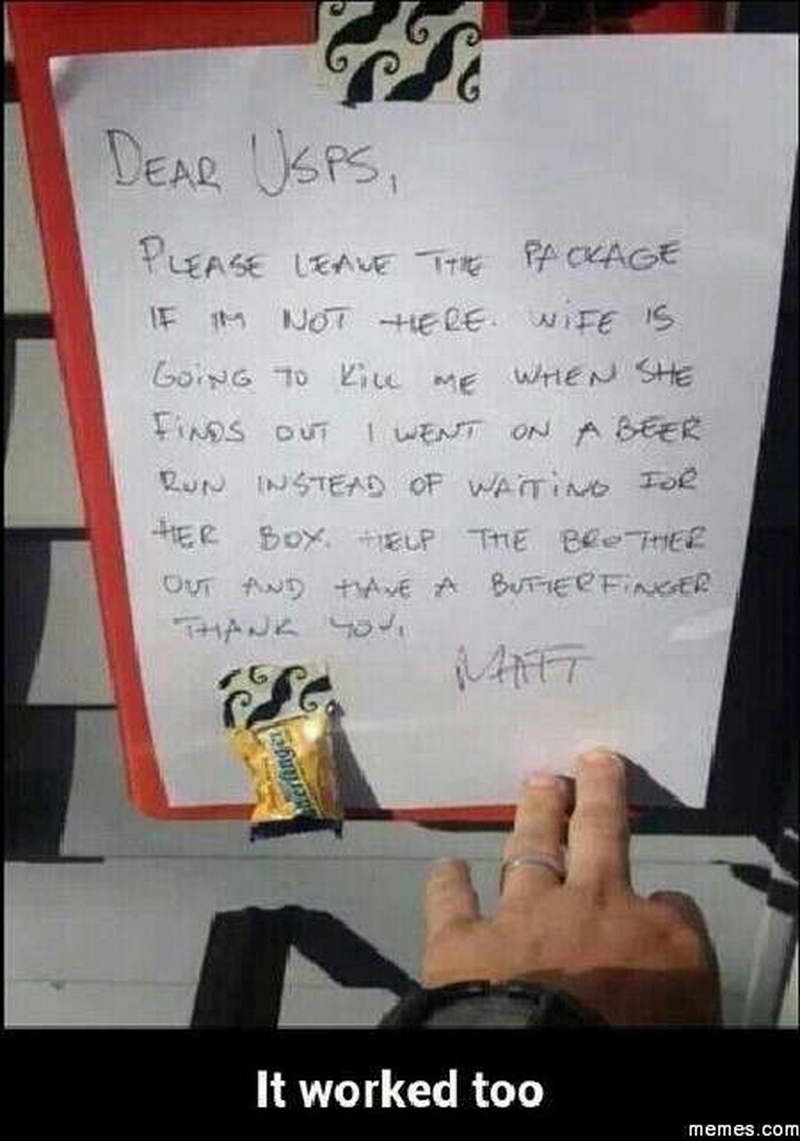 6 When Nobody at Home
7 Hangover Notice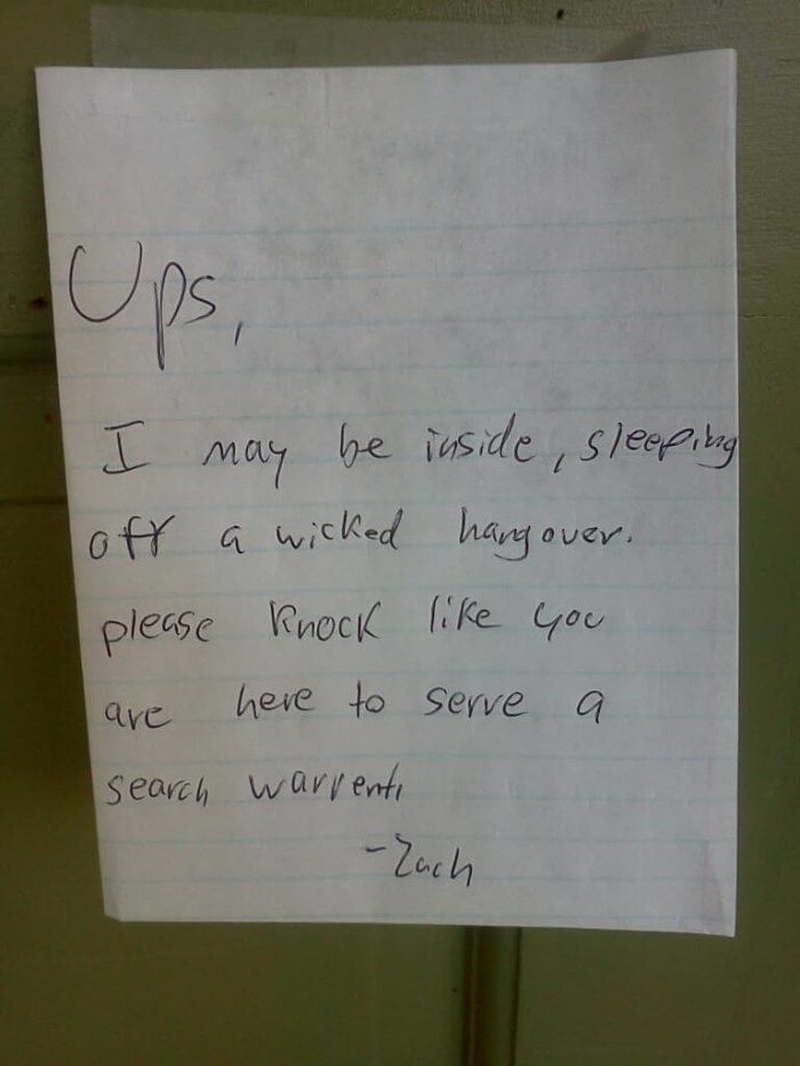 8 Smart Notice
9 Awkward Notice
10 Notice For Pizza Deliverer
11 Knock Loudly
12 To Australia Post
13 Creative Notice
14
15
16
17
18
19
20
21
22
SUBSCRIBE
Get our best stories right to your inbox once every week.
Subscribed successfully..
---