36 Items That Match The Surroundings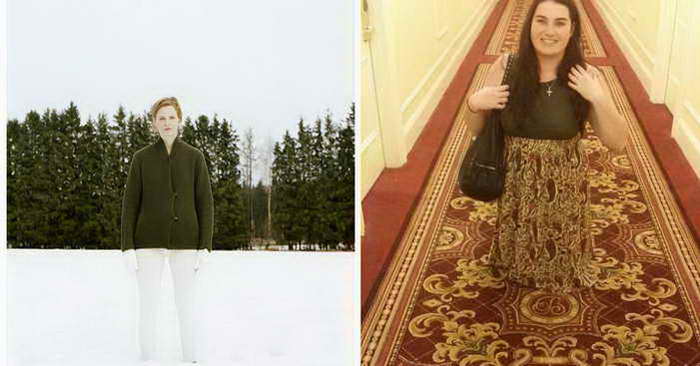 If you get to camouflage into the surroundings then look no further we have the ultimate collection of inspirational ideas to merge into the background.
1. Gum on nails, the new nail art trend.
2. When the interior decor matches your fashion style.
3. Poseidon with his kids.
4. Mirror, mirror on the car.
5. Why would you wear rugs for a pair of shoes?
6. I'm the mountain princess.
7. The hallway is my runway.
8. When I'm caught with some glitter on my feet and sand in my hair.
9. The wise owl resides in the trunk.
10. Bubbles, bubbles everywhere.
11. Tissue pants anyone?
12. Dalmatian found the perfect season to match its coat.
13. When I twin with my car.
14. Tell Ma I'm not in the house.
15. Tribal is the new print.
16. Spot the girl in the painting.
17. Your food is your identity.
18. When your mother does the interiors and buys your clothes.
19. Flash out for a ride in town.
20. Surreal dimensions.
21. They said hide and I didn't go under the bed.
22. Moth written all over.
23. When your cookware looks like the counter.
24. Bulls eye in one shot.
25. O fish! It just disappeared.
26. I can't find my socks.
27. When you wait for your prey the whole afternoon.
28. When you leave your gadgets hidden from thieves.
29. We spotted the painter at last.
30. Mother has accidentally ordered the same material.
31. Parrot going banana's.
32. I hide in plain sight for my enemy.
33. I think mother's should stop doing the interiors and shopping for once.
34. When the left over lounge cover fits for a dress.
35. Fabric matches the writers imagination.
36. When you wear a matching tie to the presentation to land the job.
SUBSCRIBE
Get our best stories right to your inbox once every week.
Subscribed successfully..
---