Celeb Photos Ruined Hilariously By Photoshop Expert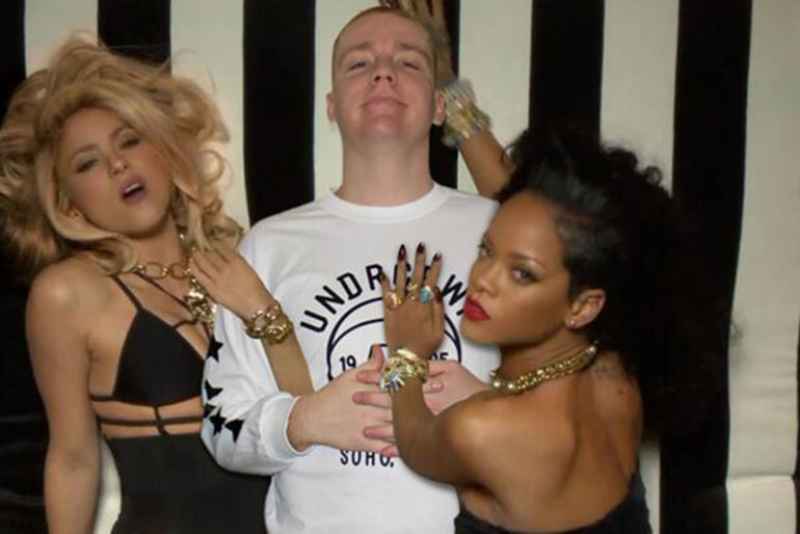 Everyone loves the fact about themselves that people love them a lot. This is more amazing when you have a large number of followers on social networking sites. There are some people who possess the best of the best things, no matter its a physical quality or a non living thing which is useful to us. We like to show them to others. As a result, the habit of clicking pictures runs through our mind. However, there have been certain incidents where the photos of some celebrities were completely damaged. This was done by a mastermind of photoshop. He was none other than Peeje T. Here are a few such instances -
1. RIHANNA
We all love Rihanna. She has managed to become one of a very successful singer in the industry of Hollywood. However, Peeje T once made people jealous by posting a picture in which Rihanna was enjoying his company by leaning on his shoulder. Again after a few days, a new picture was posted where he was feeding her some goodies.
2. NICKI MINAJ
Nicki Minaj is a name which doesn't seem unfamiliar to any of us. She has millions of followers on Instagram but it was shocking that Peeje T, whose followers are less than Nicki, posted a picture where he was seen whispering something on the ears of Nicki Minaj.
3. KANYE WEST
Neighbours and school friends are those people without whom are memories are incomplete. When Peeje T was seen on a picture with Kanye West, it seemed like they know each other from a very long time. Only after a few days, the real secret was out where the idea of photoshop was revealed in front of everyone.
4. PRESIDENT OBAMA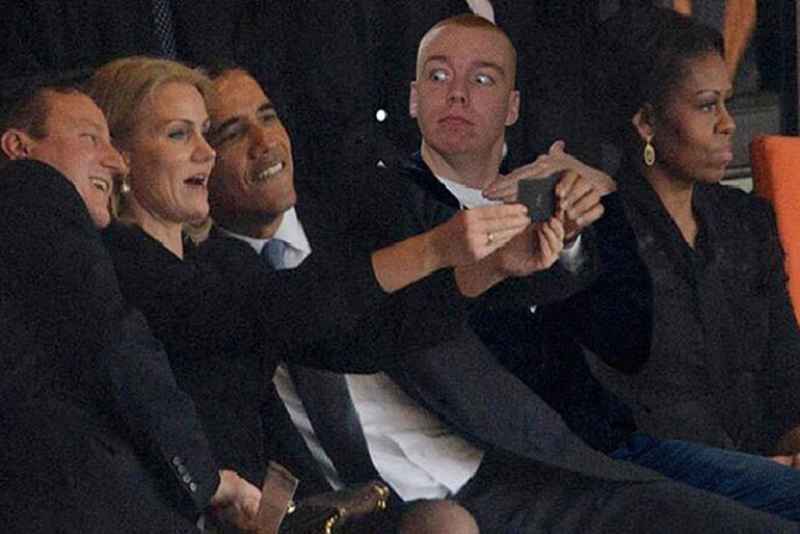 Barack Obama has been one of the most respectful President of United States. However, no one expected to see something very strange and funny after a couple of days. Peeje T edited some pictures of Obama to such a level where it looked like as he has accompanied the President to each and every event.
5. KOBE BRYANT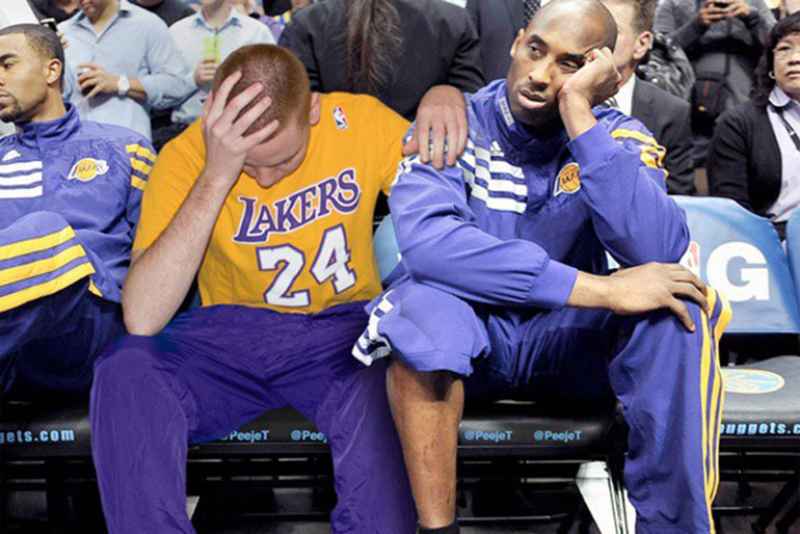 Kobe Bryant is known as a very famous and successful basketball player and was also a topic of news headlines for his violent behaviour at the trial of a high court. Despite this, Peeje T managed to face the consequences through some pictures where he was seen serving meals and accompanying the famous player in the basketball court.
6. DRAKE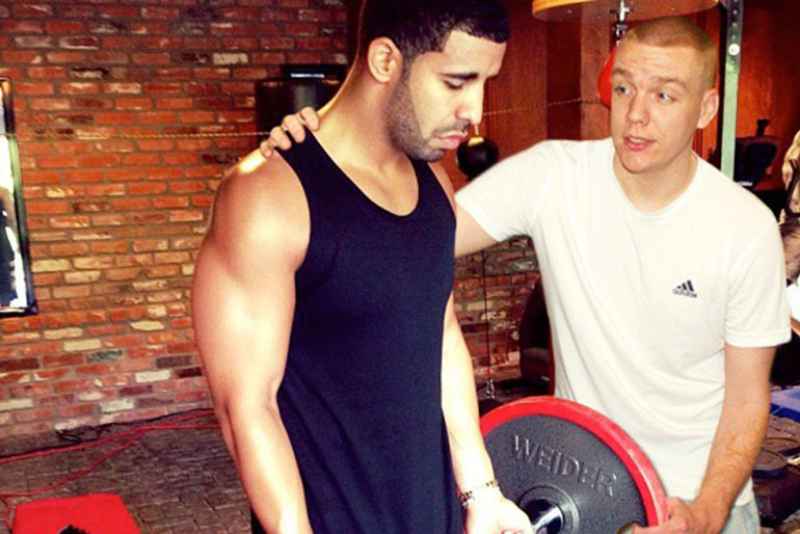 Drake has been popular as a famous rapper and there is not an option where people would hate to listen to his albums. Peeje posted a picture where he assisted Drake in his daily gym routine and in the shooting of his songs.
7. KIM KADARSHIAN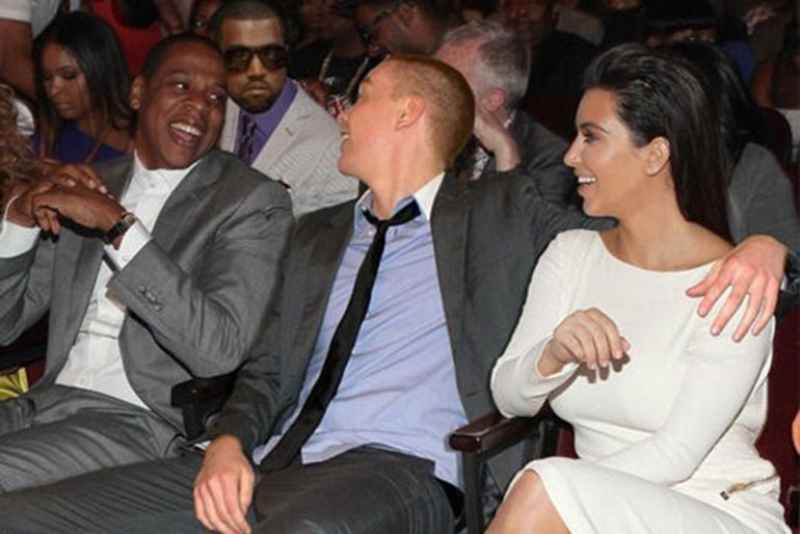 Kim Kadarshian is a name that people would hardly forget. Her life has been full of controversies and despite that, today, she is one of the most popular celebrity of this world. She helped Peeje get some fame when he edited a picture in which he was sitting beside Kim at an event. In another instance, a picture went viral where Peeje was seen meeting and talking to Kim at a hospital.
8. BEYONCÉ AND NICKI MINAJ
When you are in the list of the top most famous celebrities of this world, its a dream for everyone to meet you, take an autograph and if possible, a photo. This time, Peeje made the headlines on the social networking sites when his photo with Beyoncé and Nicki Minaj putting their hands over his shoulder went viral. Definitely, some fans were jealous until they realized the actual truth behind that particular picture.
9. KIM KADARSHIAN AND KANYE WEST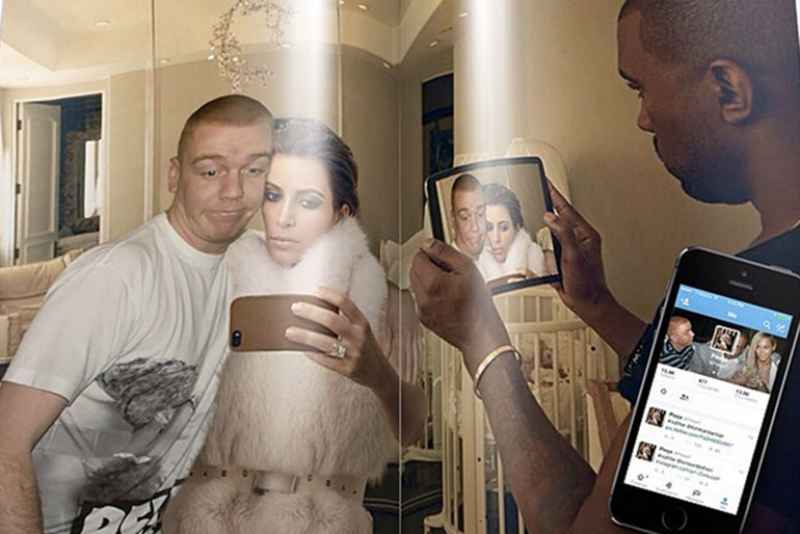 Kim Kadarshian and her husband, Kanye West were seen together with each other in a lot of events. However, they have also posted pictures when they are staying at home. Peeje, however, was interested in editing their photos too where he was seen as a close family friend. People found it hard to believe that the privacy of husband and wife has been always spoiled by a third person.
10. BEYONCÉ AND JAY-Z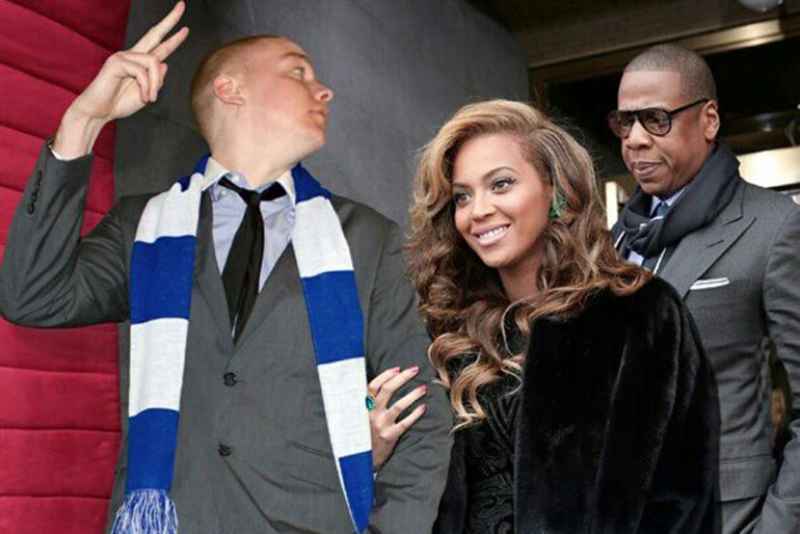 Beyoncé and Jay-Z has been seen together in a lot of events. However, Peeje took a chance to help and support them as a close friend when he was seen accompanying these two famous people in various places including night drives. Peeje was considered by many people as someone the two stars have known from a very long time.
11. RIHANNA AND SHAKIRA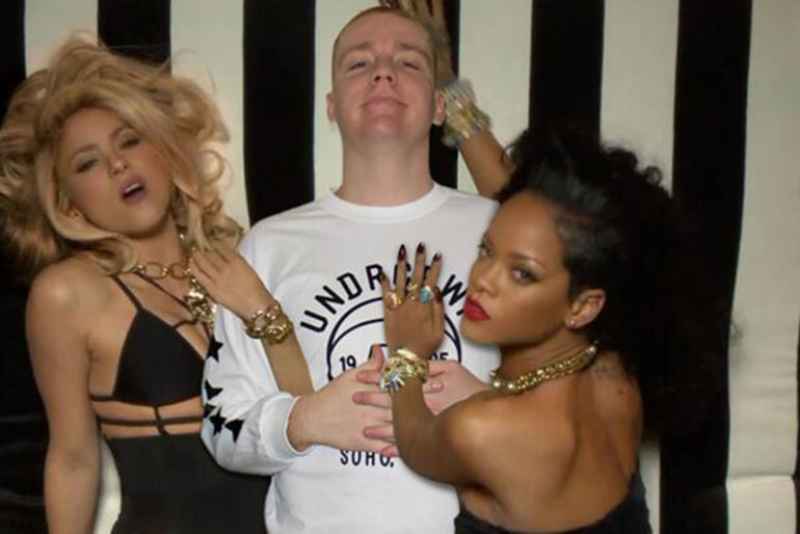 Rihanna and Shakira are two names that have got a large number of fan following in social network and concerts. Peeje didn't even let escape these two stars and managed to get a picture where he was standing between them while they were posing for photographs with some weird expressions.
12. OSCARS SELFIE
Oscars is one of the most prestigious award show throughout the world. All the top stars worldwide share one big stage and platform together to appreciate the biggest talents of this entertainment industry. A few years ago, a picture went viral where a man was seen standing backside of the stars getting ready for an Oscars selfie and he was posing at the camera backside. Later people came to know that it was an edited picture and the man on the backside was none other than Peeje T.
13. BEYONCÉ
Beyoncé is one of the biggest name in the list of Hollywood celebrities. It seems like Peeje T is a big fan of Beyoncé. The list of Beyoncé's photos that were edited is very long and would cover up a couple of pages. Since Beyoncé has posed alone for the photos required for the promotion of a particular brand, Peeje T uploaded pictures where it was seen that he was also a part of the same advertisement campaign which was able to get him some fame.
SUBSCRIBE
Get our best stories right to your inbox once every week.
Subscribed successfully..
---