Ridiculous Texts All Siblings Have Sent To Each Other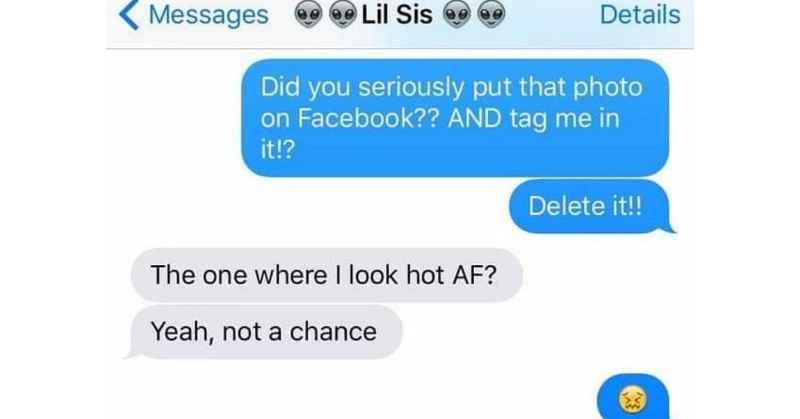 Siblings are always fun to hang around. They know each other well and also have common interests which in turn makes interaction much easier. That being said, siblings can have weird conversations as well. They often send messages to each other as well on stupid topics. Check out these ridiculous text messages siblings have sent each other regarding money, toilet paper etc.
1 The almighty money solves it all
2 Toilet emergencies
3 The lost and founds
4 Domestic hunger games
5 Warm beer and cold women have always been the misery of men
6 The taste of sweet revenge
7 Helloits me
8 Time for favors
9 Getting each other butt hurt
10 Theres a price to everythingeven cleaning
11 What you sow, so shall your younger one reap
12 Now, you know where to look if your skirt goes missing
13 Dissing never gets boring
14 Turning family trip memories into a joke
15 The culprit is mostly an insider
16 Random missings
17 Burning each other is the best fun thing to do
SUBSCRIBE
Get our best stories right to your inbox once every week.
Subscribed successfully..
---