What are the Different Types of Hair Extensions?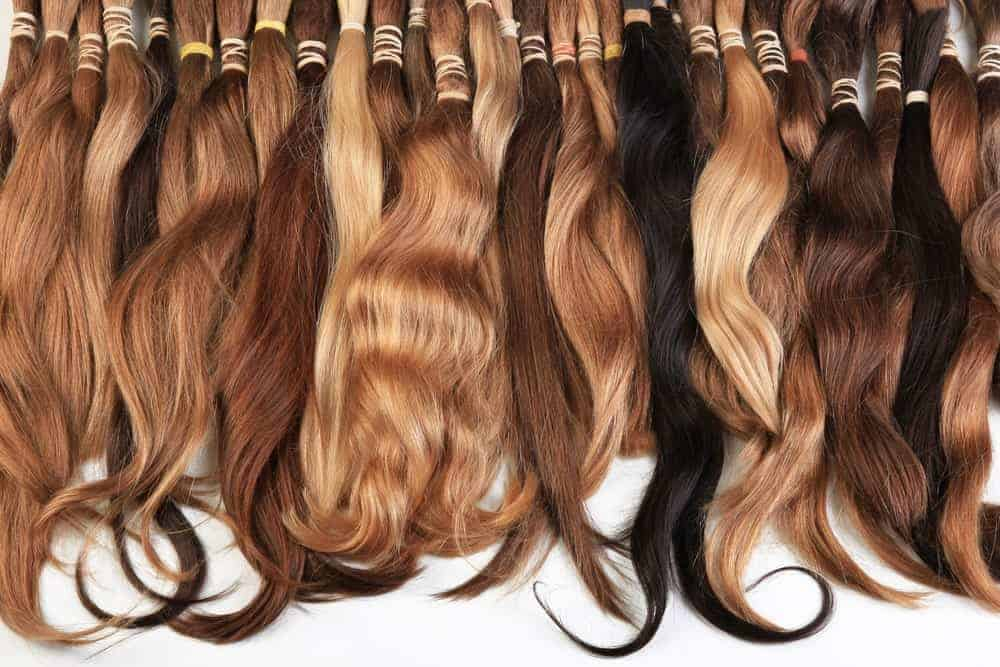 We all know that long hair can do wonders in terms of uplifting a look, but no one wants to damage natural hair by styling with heat tools, which is why hair extensions are getting an overwhelming response.
Whether it is about adding more volume to your hair or some extra length, hair extensions can serve the purpose for both. You not only get long luscious hair but also a chance to protect your natural hair from any damage.
However, people are often confused about choosing hair extensions and their installation methods due to a vast variety of options available in the market. To make this easier for you, here we have shared all types of extensions with everything you need to know about their usage.
Clip-in Hair Extensions
Clip-in hair extensions come in strands of contoured pieces attached with the base of silicon or fabric. Clips are attached on the top of extensions with a clip to your natural hair. These are the least permanent style of extensions, and you can easily remove them and wear them anytime you want.
They are also a very cost-effective hair extension option for you as you would not need any technician's help to wear them.
Also, they are the least damaging as they don't involve any chemicals, heat, pressure, or other installation methods. This is one of the many reasons that they are the most popular extensions. Especially for people, who like to keep switching between different hair looks.
Sew-In Hair Extensions
Sew-in hair extensions require an experienced hairdresser, which is very difficult and technical to apply. They are applied by braiding natural hair into cornrows, then using a needle and thread to sew the weave into the braid.
However, make sure to only get it installed with the help of an expert technician if you want the best results with the least damage possible. These extensions are more suitable for people with thicker hair. However, it requires a long method and adds weight to the scalp.
Tape-In Hair Extensions
Tape-in hair extensions are already taped and glued together. A hairdresser would apply tape-ins to your natural hair and align the extensions and tapes with your roots.
You have to use a glue remover to take them off. The process usually takes 40 minutes to 1 hour. If extensions are removed the right way, they can be reused. These are one of the least damaging of all extensions and they don't pull on your hair.
Seamless Hair Extensions
Seamless hair extensions are available in different shades that suit every hair type. They are designed with seamless wefts hidden under the natural hair and are popular for their ease of use. Thin silicone backing is used at the top of the piece instead of sewing wefts to a lace or fabric.
Generally wefts or strands of such hair extensions are used to add more volume to hair. This can particularly be very useful for those who struggle with increasing the thickness of their hair naturally.
SUBSCRIBE
Get our best stories right to your inbox once every week.
Subscribed successfully..
---