Co-Stars Who Totally Hated Each Other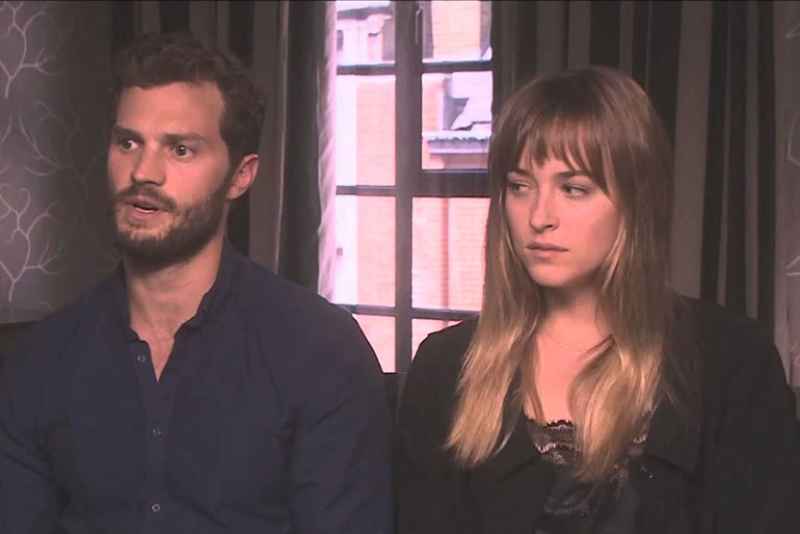 You all have heard of sibling rivalry, office confrontations and other forms of jealously while appearing to be the perfect team in front of the world. Celebrities are no different, they fool the audience with their charismatic chemistry, while the truth may be that they are complete strangers to one another behind the scenes.
We have come up with some amazing pairs who have given us stupendous hits on screen. But out of the studio they walk into the oblivion without complementing each other's presence.
1. Lea Michele vs Naya Rivera – Glee
These two girls got the house on fire when it came to stunning performances on screen for six seasons of Glee. The live action series that was based mostly on song and dance sequences saw them in tandem with each other. But off the set Lea was a sensitive soul and Naya was the fierce independent artist, they never created a spark. Everyone was surprised to know that they were not BFFs as portrayed on screen in real life's. Things got so choked up during the shoots that they ended up not speaking to each other for the entire duration of the successfully running series.
2. Bill Murray vs Lucy Liu – Charlie's Angels
You all have enjoyed the action sequences of femme fatale group Drew Barrymore, Lucy Liu and Cameron Diaz in the hit franchise Charlie's Angels. But do you know that there was a cat fight during the shoot that got out of hands? Nope, it wasn't the beauties, but apparently Bill Murray had a hand and fist fight with petite Lucy Liu over his sexists and racist remarks – " You can't act". Things got out of hand quickly that the staff had to intervene, Bill Murray never returned as the assistant to Charlie in the next installment.
3. Jamie Dornan vs Dakota Johnson – 50 Shades of Grey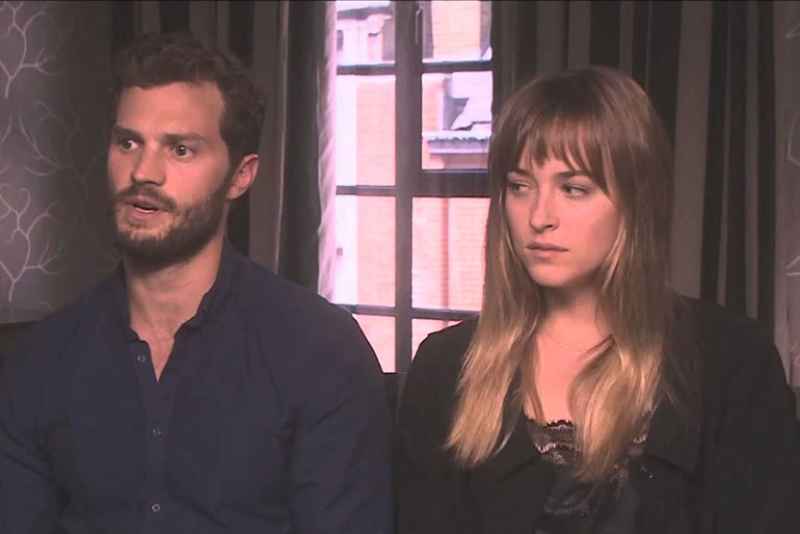 We all drooled over Mr. Grey and his dark chamber of secrets, relished the exquisite and explisite scenes between him and Anastasia. But behind all the romanticism and displays of eroticism on screen, they were feeling suffocated under each others presence. The nude portrayals onscreen and the sinful acts of sex were putting a strain on their real relationship. The couple that made love easily for the audience couldn't stand each other in practical life. Sometimes there is a thin line between falling in love with the character and merely essaying it.
4. Patrick Swayze vs. Jennifer Grey – Dirty Dancing
The sexy onscreen couple who matched steps to thunderous and romantic beats in Dirty Dancing would actually step on each other's foot so many times that it would take plenty of rehearsals to get things right. Patrick would constantly get irritated with Jennifer's sensitive behaviour of not being able to handle constructive criticism. The mood on the sets would always be tense and multiple retakes of scenes were tipping to a point of frustration. Despite that, their pair was a hit in the theatres.
5. Charlie Sheen vs Chuck Lorre – Two and a Half Men
Two and a Half Men has been running on the television for decades now, we cannot imagine anyone better than Ashton Kutcher pulling off comic timing on screen with his charming looks. But before him Charlie Sheen ruled the roost, his tryst with alcohol and erratic behaviour led to him getting terminated from the series by the makers. From then on it has been Armageddon with Chuck Lorre, the producer, Charlie went all out in the media shaming and calling him names. Chuck responded by killing a look alike of Charlie in the season finale, so much for mutual hate.
6. Shannen Doherty vs Alyssa Milano – Charmed
All was not well in the witches coven while shooting Charmed, Shannen and Alyssa were practically like sorority girls out to get each other. There would be heaty exchange of words and bitter cat fights between the two beauties. Things carried on until Shannen was diagnosed with breast cancer, thus ending the war of words between them. Alyssa sent in good vibes to Shannen through twitter and they ultimately said "Kumbaya"!
7. Shia LaBeouf vs Tom Hardy – Lawless
Hot headed and sexy can be a deadly combo, these two A –list Hollywood male actors couldn't see eye for each other. Rumors have it that the two were engaged in a heated argument and a scuffle on the sets of the film. The crew was quick to intervene, but some believe that LaBeouf smacked Hardy real hard and from then on there has been unfinished business between them. Things turned so ugly that they haven't been seen together ever since.
8. Kenny Baker vs Anthony Daniels – Star Wars
R2-D2 and C-3PO were worshipped as Gods by millions of Star War fans around the world. Together they busted aliens, fought galaxies and enjoyed each other's company in the space. But who knew these powerful robots despised and loathed each other's presence in real life. So much so that they never attended any Star Wars convention and never stayed in touch. On sets they transformed into best buddies, but in real life they never interacted. Their nasty and distasteful comments reached the media making them sworn enemies, even in the future projects.
9. Terry Hatcher vs Macia Cross – Desperate Housewives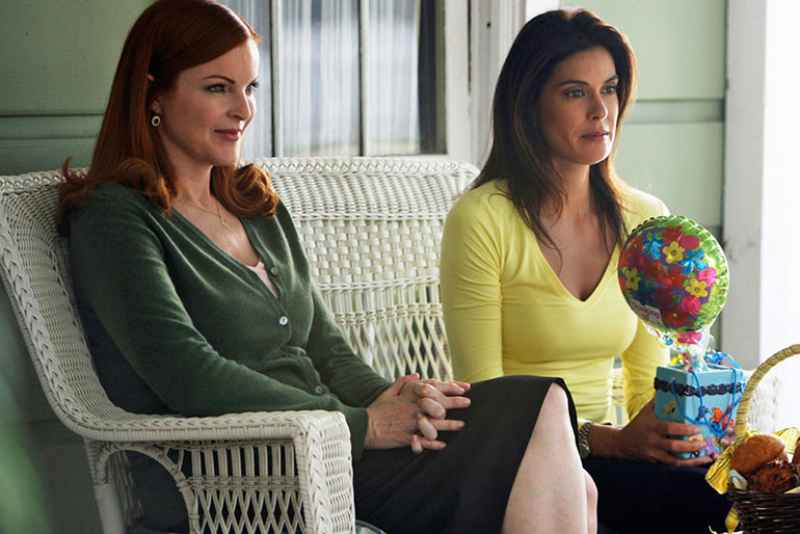 All it takes is an award and a spot in coveted fashion magazine Vanity Fair to convert friends into foes. Sometimes a little controversy goes the long way for the cast to get their show famous in the gossip tabloids. Terry and Macia shared a love-hate relationship, Terry managed to create a girl fan club of her own thus making Macia insecure. The two went on to be feuding enemies through out the series end.
10. Ryan Gosling vs Rachel McAdams – The Notebook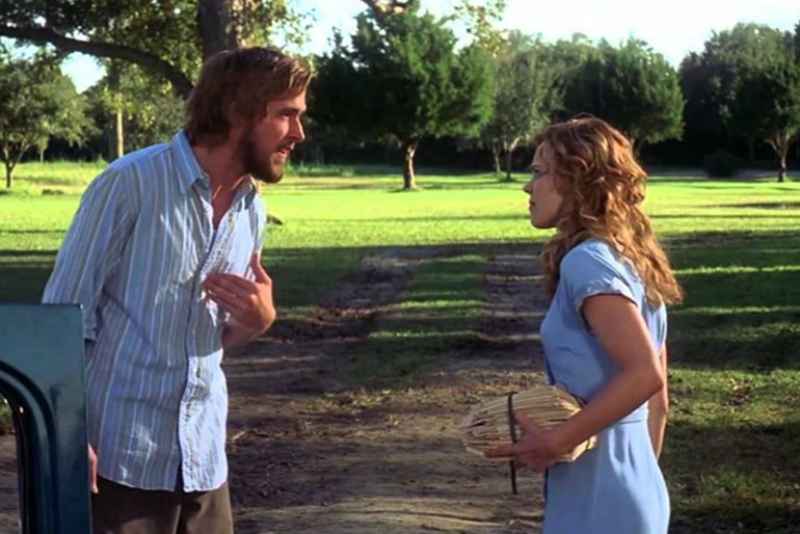 This is one romantic pair and film that has matchless quotes, memes and fan clubs all over the world. An unforgettable couple on screen that have caused so many love stories to come alive in real life. But all was not well in paradise while shooting, the couple had to take therapy to come up with the powerful kissing scene in the rain. Apparently Ryan did not like Rachel and wanted her replaced, this caused lot of heart burn for the crew initially. But later they got along and even dated briefly before Ryan ending up marrying Eva Mendes.
11. Claire Danes vs Leonardo DiCaprio – Romeo + Juliet
Imagine someone calling the handsome hunk Leonardo immature and just another fresh face on screen. Yes, this is what happened during the shoot of the famous Shakespeare classic Romeo and Juliet, Claire thought that Leonardo was not apt for the role. Even though after a year he would be the face of Hollywood for essaying the role of Jack in Titanic. His acting skills stood the test of time with him going on to win the Academy award.
12. Tommy Lee Jones vs Jim Carrey – Batman Forever
Two Hollywood legends pitted against each other and they couldn't see eye to eye. Jones would simply mention that he hated Carrey, he never wanted to be with him on the sets. We agree that this version of Batman was a complete debacle, but it could have turned better if the lead A-list actors were kind to each other. Maybe we should just concentrate and watch the sleek version by Christopher Nolan instead.
13. Lauren Graham vs Scott Patterson – Gilmore Girls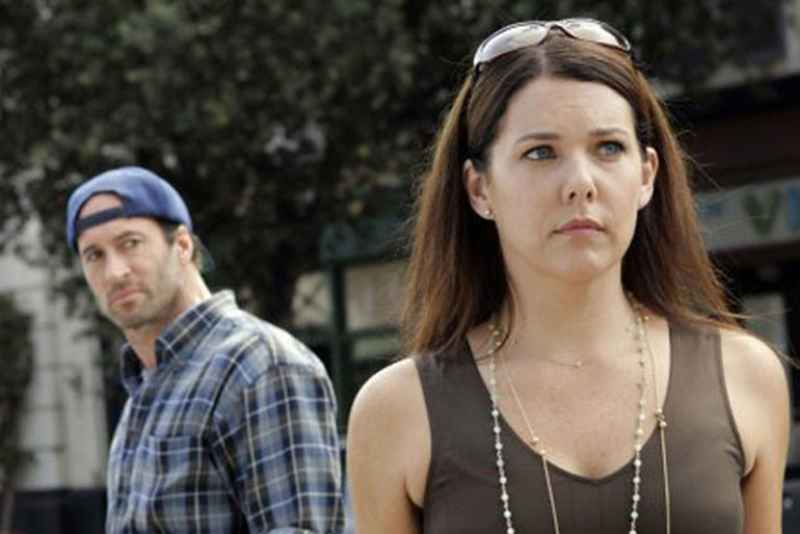 There is a saying – When two actors have no chemistry on screen they are practicing it off screen. But this wasn't the case for the cutest couple on television, their relationship didn't excite fans in real life. The truth be told, they were too uncomfortable in each other's presence during the entire series. Being through professionals they managed to hide their discomfort for the audiences. This is one love couple that didn't turn out to be America's Sweethearts.
14. Ryan Reynolds vs Wesley Snipes – Blade : Trinity
Talk about Diva tantrums, Wesley Snipes was certainly not behaving his age, stardom has its perks but this was unacceptable. He considered himself as supreme even to the director and communicated with him through strict post it notes signed as 'Blade'. Ryan wasn't spared either, Snipes would call him names and he once screamed – 'Tell that cracker to get out of my eyeline'. Everyone knew that he just came in for close up shots and all the hard work was done by his body doubles. This in fact did not stop him from hogging all the lime light, so much for thinking as oneself to be an Immortal.
15. Sarah Jessica Parker vs Kim Cattrall – Sex and the City
Two inseperable besties on screen turn out to be just casual friends in real life. They communicate wishes only via social media posts from time to time and do not bother much to stay in personal touch. They real deal here is – pay cheque. Kim was appalled when she noticed that Sarah earned a fat chunk for team effort, the famous girl series wouldn't have survived on Sarah's character alone. Even in the movie versions Parker took away major sum than her co-stars, thus starting a cold war that never seems to end.
16. William Shatner vs George Takei – Star Trek
Kirk and Sulu were close partners on the Enterprise but hate each other in real life. They keep tabs on one another through the press and gossip columns by calling each other names. The crew of this decades long series has mentioned that Shatner being the Captain in the timeless space series has taken his role literally in real life too. They have never spoken a word outside of their set life and continue to be absent from public appearances together.
17. David Duchovny vs Gillian Anderson – The X Files
The famed couple from the paranormal series that became a benchmark for future sci-fi series were distant and cold with each other despite of sharing a sizzling on screen chemistry. But as the show garnered wide audience they seemed to have warmed up to each other, but never ended up dating. Fans wanted to see their favorite couple all cosy and settled in marital bliss, which never happened. But it did pave a way for a successful Hollywood career for both of these stalwart actors.
SUBSCRIBE
Get our best stories right to your inbox once every week.
Subscribed successfully..
---