Embracing the Gifting Spirit: 9 Unique Autumn Gift Ideas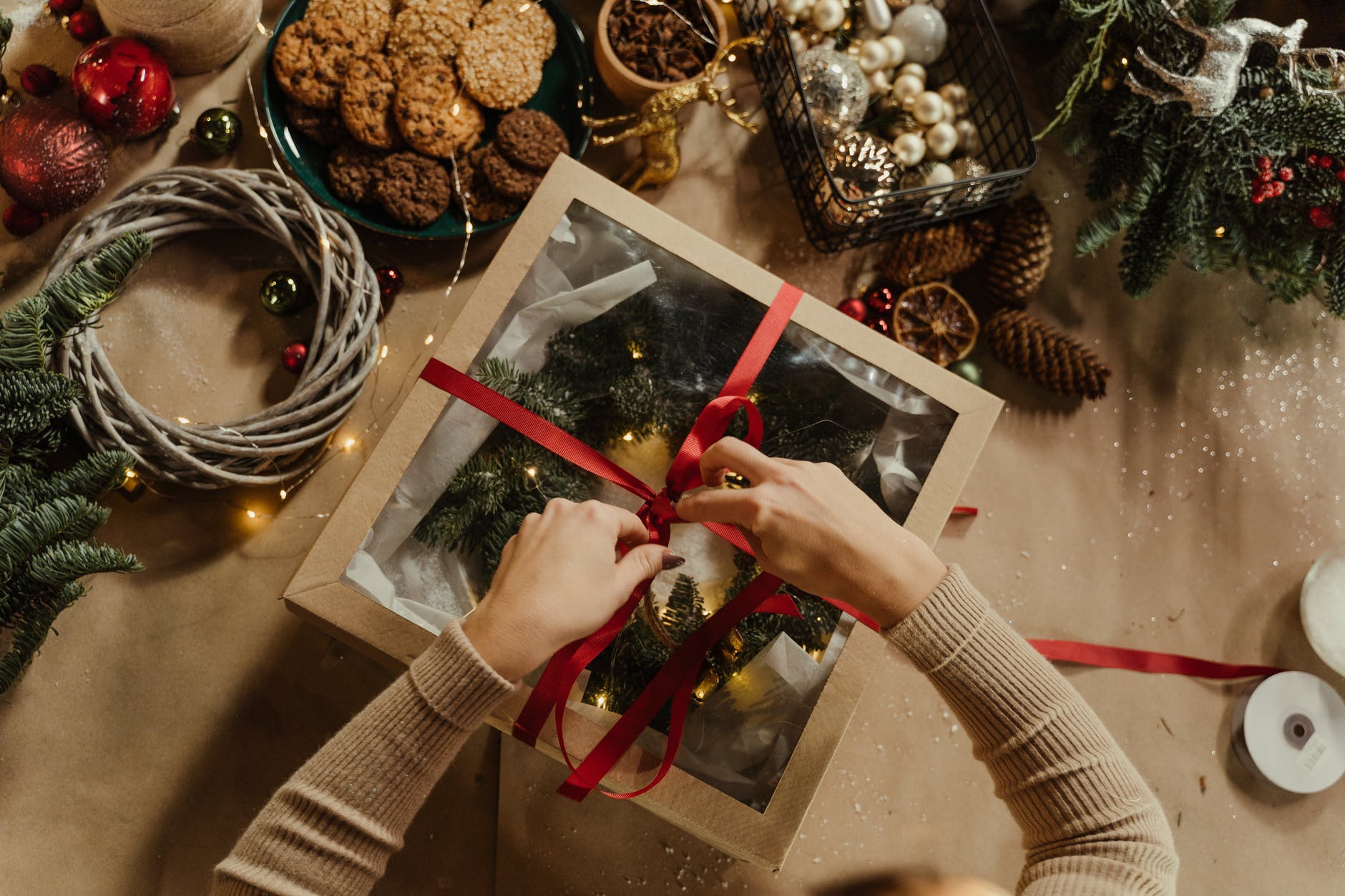 Autumn is a fantastic time of the year. It allows you to spend more quality time outdoors with your friends and loved ones while also receiving that much-needed vitamin D before the winter. And all things combined, you may start feeling the festive, gifting spirit.
In such a case, it does not matter whether it's your parents' anniversary or a close friend's birthday party — there will always be an occasion to pick some cute autumn gifts. And if you feel like giving but have no idea for a suitable gift — this article is for you!
Below, you will find a list of several unique autumn gift ideas, including homemade jams, DIY lavender soap, weekend getaways, couple's experiences, personalized water bottles, skincare products, and more. Check it out!
Couple's Experiences
If your loved ones are looking for a change this autumn, some couple's experiences can be an excellent idea! You can take them out on a picnic or a hot air balloon ride. Alternatively, you can opt for a relaxing massage at the local spa. The options here are almost limitless!
If you are interested in exploring this option, here you can find discounts for BuyAGift, where you can find thousands of gift experiences. Simply choose something your loved ones are willing to do and write a cute note inside the card. This way, you'll create a memorable autumn gift that will help your friends enjoy their time together!
Homemade Jams and Jellies
If your loved ones enjoy sweet and savoury snacks, homemade fruit jams and jellies will make the best autumn gifts for them.
All you need to make them is a simple recipe, some jars or glasses, and a few fruits and berries. Washing and chopping the fruits and berries and mixing them with sugar and other ingredients (if needed) will be the first step, but after that, everything else will be pretty much the same as with any other jam or jelly recipe. You'll need to simmer it and stir it constantly to create a thick texture.
Once the jam is ready, you can transfer it to jars and place it in the refrigerator. Make sure to label each jar so that it's easy to see what flavour is inside. And once you've done this, you can give away your delicious homemade jam and enjoy it with your friends and family!
Lavender Soaps
If you have a friend or a family member who loves homemade products, they will definitely cherish homemade lavender soaps that smell just like lavender blossoms!
To make them, you will need:
olive oil,
beeswax,
distilled water,
lavender essential oil,
lavender petals,
white soap base,
vanilla extract,
some plastic moulds.
You'll also need to use a double boiler or a microwave in order to melt the soap base and beeswax together. From there on, you'll need to add in some olive oil, water, and vanilla extract, stirring the mixture constantly. Afterwards, you'll need to add in some lavender essential oil and stir well before pouring the mixture into the moulds. Then, let it cool down for several hours under room temperature (but before placing it in the refrigerator).
Once it's cooled down, remove it from the moulds and wrap it up with care. Your loved ones will love this autumn gift!
Weekend Getaways
If your loved ones want to spend more time together this autumn, then a weekend getaway may be the perfect gift for them. You can take them to a hotel in the country, to a cosy cabin in the woods, or to any other place they would love to visit .
You can also make a cute card and write a well-thought-out message inside. With a well-planned itinerary, perfect accommodation, and a lovely card, you'll create a memorable autumn gift!
Skincare Autumn Essentials
Everyone should have some sort of skincare routine. To help your loved ones create theirs, you can buy for them some skincare essentials they might need. You can get them some soothing aloe vera gel, a lovely and refreshing facial mist, or some effective facial masks.
You can also get them a nice and fresh body butter, a luxurious and rich body oil, and a few bath salts. Just make sure to choose high-quality products that your friends will definitely love and enjoy!
Water Bottles
As staying hydrated is challenging for many people, a water bottle might be the perfect autumn gift for your loved ones. You can get them an insulated water bottle that keeps cold drinks cold and hot drinks hot for hours, or you can opt for a self-cleaning water bottle that will self-clean to keep the inside as clean as possible. You can even get them a glass water bottle with a removable infuser so they can add in some fresh fruit slices inside and enjoy a refreshing drink. The choice is yours!
Personalized Grill Utensils
Many people love grilling. If your loved ones are part of this group, then personalized grill utensils will be the perfect autumn gift for them. You can get them some grill tongs, a nice and sturdy spatula, or a unique bottle opener that will look great on their kitchen counter.
You can also opt for some elegant stainless steel grill tools that come with an excellent design. And if they love grilling meat, you can get them a nice and sharp knife set with various blades for cutting, slicing, and dicing different cuts of meat.
Portable Picnic Table
A portable picnic table might not seem like the best autumn gift at first glance, but it definitely has its uses. For example, you can get your loved ones an easy-to-store picnic table that comes with small wheels so they can move it anywhere they want to go.
Alternatively, you can buy a collapsible picnic table that is easy to store when not in use. On top of that, you can buy some colourful picnic blankets that perfectly match the table and add a nice touch to the ambience.
Waterproof Speaker
A waterproof speaker is a fantastic gift that will allow your friends to play music anywhere they go. And, as autumn is an excellent time to travel, this gift might immediately come in handy.
There are many different models that you can choose from, including a portable Bluetooth speaker that comes with an attractive design and a colourful and cute speaker that will add a nice touch to their room decor. Choose wisely depending on their needs and style, and your loved ones will be happy with the gift!
In Conclusion
These are just a few unique autumn gift ideas that are guaranteed to please your loved ones. You can get them a handmade grill utensil, a self-cleaning water bottle, or a waterproof speaker — all you have to do is choose what you want to give them, depending on their needs and style.
You can also get for your friends and family members some skincare essentials, a portable picnic table, or a few homemade lavender soaps — the only limit is your imagination! Just make sure to write a lovely card with a well-thought message inside. This way, you will show your appreciation towards the recipients and put smiles on their faces. Good luck!
SUBSCRIBE
Get our best stories right to your inbox once every week.
Subscribed successfully..
---