19 Incidents That Prove Celebrities Are Just Like Us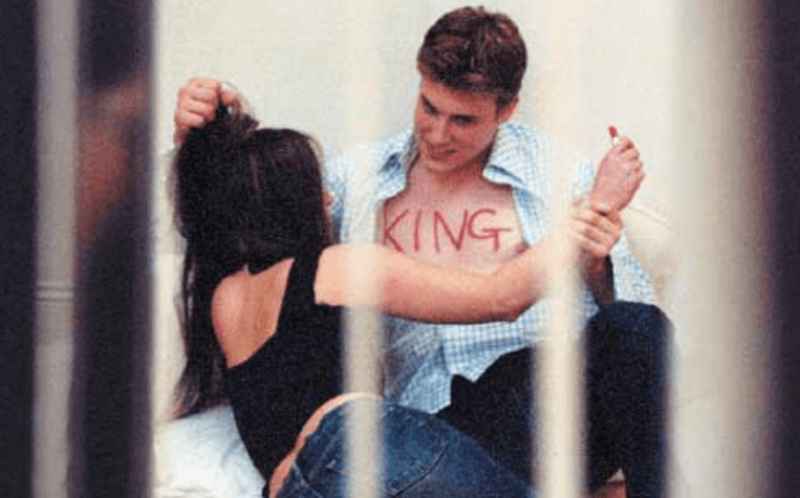 What makes you think that celebrities are untouchable or they are perfect? That's right, if you are jealous of their wealthy lifestyle then we are sorry to break your bubble. Famous celebs are part of the crowd; they do normal things and hangout in basic places. They have meltdowns, bad hair days and even end up being broke. If you do not believe, then check these Hollywood walk of fame stars tackle ordinary days.
1. Jim Carrey
Nothing wrong in wearing a one piece swimsuit on the beach and Jim Carrey inspires all the men to tap into their feminine side for a day of fun surfing. Never to be embarrassed by gender based fashion he is one comedian who can pull of any event with panache.
2. Drake
When he wasn't creating chart buster music hits, Drake was any other sweet boy who co-ordinated pastel hues with style. He sure is a mama's boy to be dressed in angelic colors with an ice-cream cone in hand. Talk about having a normal childhood like any other 90s kid.
3. Arnold Schwarzenegger
The strongest men have the softest hearts, Arnold the action machine sure knows how to handle a baby. His father skills have kicked in as he tries to nurture the baby doll in his muscled arms, trying to shield her from the big bad world already.
4. Mark Wahlberg
Yes we all have that dude in school who tries to play cool and impress the girls with his quirky shirtless fashion sense. Mark here demonstrates how to be photogenic in the school yearbook. Years down the memory lane we are sure he must have been pretty mortified to see himself like this.
5. Usher
The animal lover in Usher came alive with this baby turtle gazing at him in tenderness. He reciprocates the gaze with utmost care, holding him like a precious little thing. It is almost as if Usher is an animal whisperer, maybe they are having a secret conversation.
6. Jay Z and Beyonce
Who doesn't love a cozy Sunday brunch? And looks like our favorite couple here are enjoying a quite afternoon away from the crowd. The mimosas sure look delicious and the chocolate cake decadent, they seem so oblivion to the world. Mind if we join in the romantic date? Eh?
7. Prince Harry
Our petite prince sure loves African dancing, he is seen here enjoying some awkward moves with dancers. His ruddy skin all flushed while he pulls the girl for a few quick steps, was he blushing? He definitely wasn't in a mood to be gentleman in a ballroom.
8. The Rock
The face you make when someone beautiful just asks you out on a date. Dwayne looks like a bouncer who is ready to pack a punch, but the fanny pack around his waist gives away street fashion vibes. How many of you loved the turtle neck and thick chain phase while in college?
9. Prince William and Kate Middleton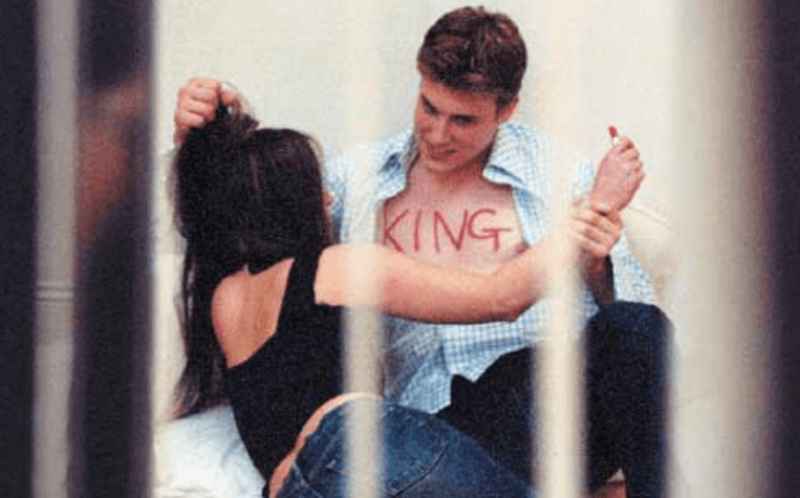 Kate sure knew her future before the world did, in a candid private moment she scribbles 'King' on Prince William's chest. The paparazzi has taken extra efforts to catch the now royal couple in their playful posture. Full marks to William who seems to have noticed the prying eyes and trying his best to hide his feelings.
10. Snopp Dogg
Count on the rapper to inspire you for a Halloween costume or a pyjama party outfit. He looks totally washed out in the Count from Seasame street outfit, Snopp seems to have enjoyed the party to the fullest. You can always count on your vampire vibes when you gotta rock the night.
11. Shaq
The panda seems to be surprised to find someone exactly cuddly like him and Shaq is surely enjoying the lovable company. They look like perfect soul mates who love posing for the paparazzi .
12. Leonardo DiCaprio
The Italian boy is having fun on vacation with a squirt gun, he must be reminiscing his childhood days at the beach. His Titanic hot body has sure gone for the toss with bulging beer belly and unkempt hair. And here we are working so diligently to attain the Instagram worthy beach abs!
13. Shia LaBeouf
The Transformers star loves flaunting his gymnast body on the streets in colorful gym wear. He isn't shy of being in touch with his feminine side, you can get inspired and learn a trick or two from Shia on acing at fitness level.
14. Shia LaBeouf
Shia at it again, when he was facing extreme discrimination for his wild antics and emotional breakdown. He wanted to show the world how much being constantly in a spotlight can ruin a person's reputation. Here he is wearing a paper bag over his head reminding other celebs that fame doesn't last long.
15. Julia Roberts
The most admired woman in the world showing her unshaven armpits is so sexy. It reminds us that beauty shouldn't be judged by branded products and extensive makeup, one can be natural and comfortable in own skin too.
16. P Diddy
Diddy seems to be in deep thoughts about saving money, he is staring at the one dollar bill as if every dollar counts. Maybe he is also thinking about his past struggles and thanking God for the countless bundles of dollars on his lap.
17. Kim Kardashian
Epic picture of Kim in this age when the world is grappling through a pandemic. The face you make when you remove your mask, tanlines all visibly shown. Its a classic proof that behind all the money you are still a human.
18. Pitbull
The rapper gives zero fucks about graduating, this picture actually resonates with all those students who take multiple loans and come from struggling backgrounds. The feeling of finally passing out as a graduate.
19. Tom Hardy
Open any dating app and you will find all the average Joe's in the area showing their man junk. If 'send me pics' had a face then Tom has nailed it, how many of you would swipe right for this hottie?
SUBSCRIBE
Get our best stories right to your inbox once every week.
Subscribed successfully..
---